---
E30.BMWdiy.INFO
E39 CELIS Light Source
---
Prepared by VietSB
Modified 01.05.03



NOTE: Perform these steps at your own risk. All P/N's listed are a "best guess", so please double-check with your local dealer. These mods and repairs were performed on my US-Spec 1989 325i (12/88 prod date, M20/B25 engine) but there is no guarantee they will work on other E30's. These instructions are provided for entertainment purposes only!
---
The OEM Hella CELIS (aka Angel Eye) light source is a 12V 10W halogen lamp in a reflector housing which shines into a collector lens leading to the fiber-optic lines.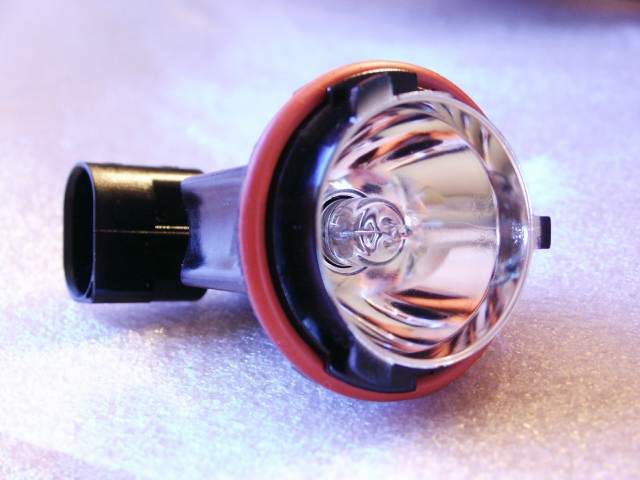 ---
The bulb is holder is plastic-welded together, so replacing the bulb would require breaking the weld.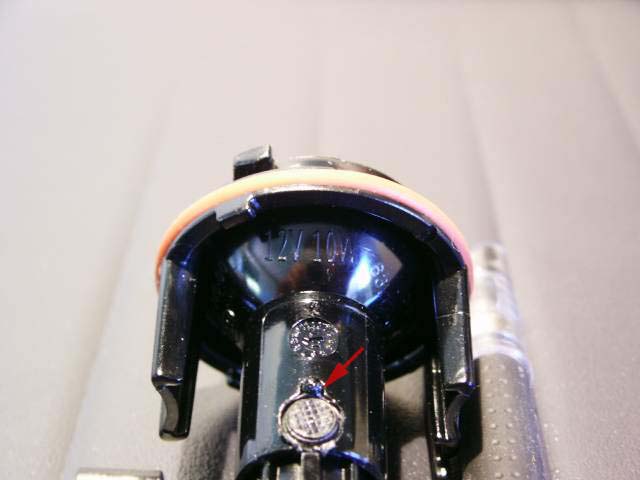 ---
The halogen lamp gets focused onto this concentrator lens (see red arrow). The concentrator lens is spaced from the halogen reflector assembly by approximately 1".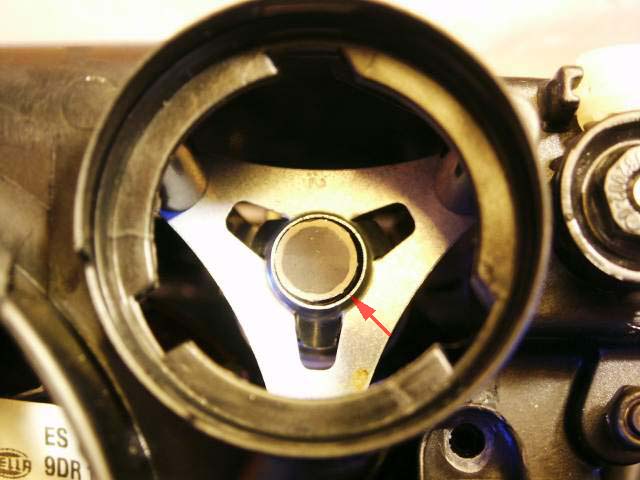 ---
Here's the concentrator unit. The black tubing heading off to the right leads to the four fiber-optic leads in the two CELIS rings.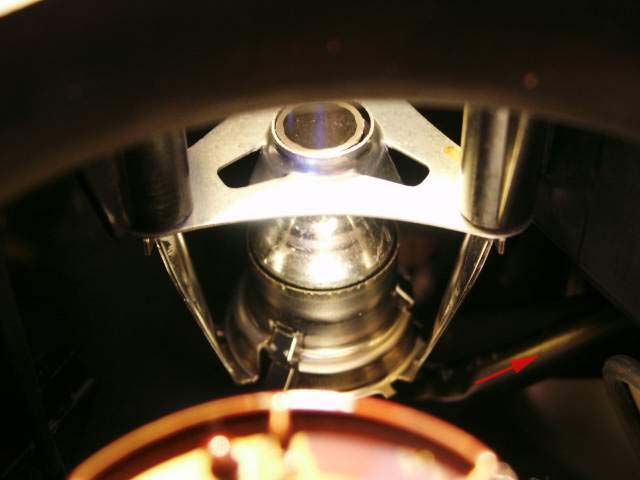 ---
| | |
| --- | --- |
| Questions? Comments? E-mail me: | . |
Click Here to return to the Main Menu.
---
Optimized for 800x600 or higher resolution.
Copyright &copy Midnight Designs, 2002-2003. All Rights Reserved. All images and registered trademarks are used to benefit and without intent to infringe on the holder. Contents Subject to Change Without Notice.